We're a husband and wife team who launched British Premium Denim Brand for women-'Graysey'
I wasn't a bored housewife who fancied having a crack at having her own brand. And Doug wasn't a loaded stockbroker with money to burn.
After losing the marketing business he'd built up for 25 years (it's a long story involving failed trust), we realised that being in our middle years, we would not be on top of the list of desirable employees. We had to start from scratch again, having to sell our London home and move to a new town and downsize, with our two young daughters.
We remembered a moment 18 years ago. I had said to Doug while standing in our home office " Wouldn't it be great one day if I could design stuff and you could make it?" I'd had my own interior design business for years and am a fashion degree graduate with a love for the glamour of the 70s fashion scene and jeans. We decided to combine our skill sets and set up an ethical sustainable brand that gives back.
Our hero product is Jeaks™ - 'The jeans like no other'. They were born from my frustration of jeans not being comfortable enough to travel in. So I created jeans with soft stretch panels (which can be printed any design or plain colours) on the inside leg area, replacing the hard denim seams and giving women the COMFORT of loungewear. We also made them so flattering that they would infuse women with body confidence and feel happy when they wear them. But they do more...explained in the video below.
It was a labour of love, taking 2 years to bring Jeaks™ to market. After being laughed at by denim factories who told us it was impossible to sew another fabric into jeans, we spoke to textile experts all over the world and after trialing over 50 recommended fabrics with no success we almost gave up. However, not wanting to give up on our dream we went on a journey to develop a new unique technological fabric to cope with indigo dye, denim needles and much more. Which we finally achieved!

.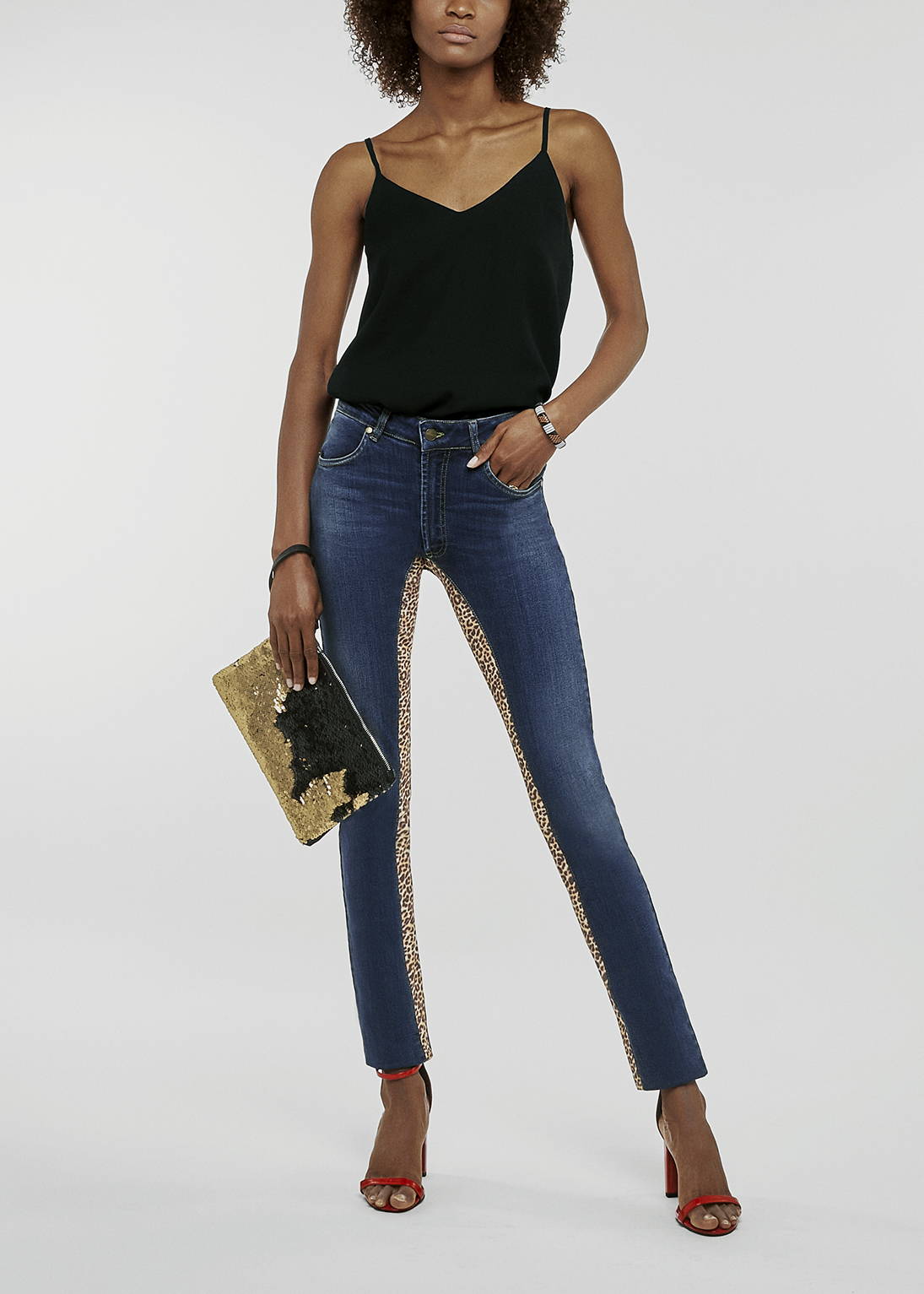 Gary James McQueen (Alexander McQueen's nephew), talented digital artist and designer nurtured his craft alongside his late uncle. He collaborated with us on a limited edition collection featuring his exquisite prints on the panels of the Jeaks ™ launching in Spring '21.